Guest Blog by Chau (Jo) Hoang, Data Analyst and Advocate for Human Rights 
The beauty of anti-racism is that you don't have to pretend to be free of racism to be an anti-racist. Anti-racism is the commitment to fight racism wherever you find it, including in yourself. And it's the only way forward.

– Ijeoma Oluo, author of 'So You Want To Talk About Race'
Over the past week, our hearts have been heavy due to the current events following the killing of George Floyd under the hands of the four Minneapolis police officers. However, it is by no means just a current issue in America and it is long past due that we take action to question and change the status quo.
Long Island Women in Tech are committed to continuously support our members. And, we want to ensure our members are aware of these available resources on the Black Lives Matter movement. 
Anti-racism Resources intended for white people and parents. This document consists of articles, books, podcasts, films, documentaries, social media accounts to follow, etc.
A Linktree that includes links to different organizations that need our support (for example, George Floyd Memorial fund, I run with Maud, Housing and Living fund for Black Trans Women Deanna Green, etc.)
This Google Doc includes a ton of ways to help including petitions to sign, Gofundme pages to donate, tips on safe protesting, educational resources, contacts of government officials to call/email, etc. 
250 TED talks to help you understand racism
NYPL's Black Liberation Reading List. You can get these e-books for free with your NYPL card!
Sojourners Magazine and Online Publication created by a group that seeks an intersection of faith, politics, and culture. They are great resources on racial justice, climate justice, women and girls, etc.
This short video is highly recommended! It is the 2nd part of an interview with Jane Elliott, a teacher, anti-racism activist, and recipient of the National Mental Health Associate Award for Excellence in Education. In this video, she gives two amazing book recommendations (one of which I am reading) that is SO helpful for any of us to understand the root cause of racism and much more. 
This BlackLivesMatters.carrd built by a 17-year-old student shares Ways to Help in an easy to read format. The student, Nico, updates it often so check back daily to see what is new.
One of our members wrote an uplifting poem that we'd like to share with you:
Look for the Light, fight the good fight, see your vision, with precision

Fight for the gold, even when you're old, always query, never weary

Make a difference to someone old or new, take the time to redefine.

And never stop that journey, to learn, give and receive,

But be the open vessel to put others minds at ease.

– El.
We must educate ourselves, our families, and our friends about this deeply rooted issue and take action to support the Black communities now and in the future. Listen more and learn more. Though there is a lot to learn, passing along these resources is a way for us to amplify the messages and ensure all voices are heard.
---
About the Author: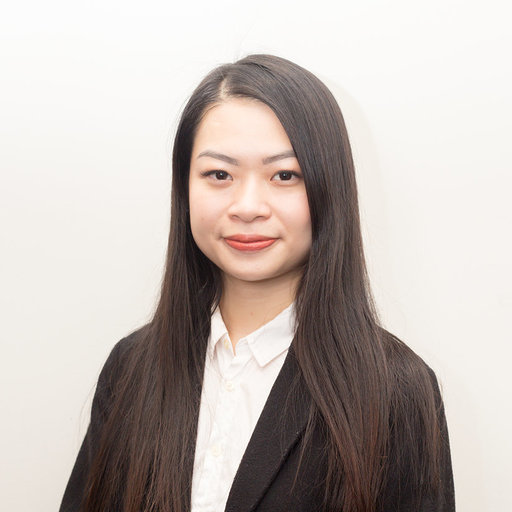 Chau (Jo) Hoang
is a Long Island Women in Tech member who is currently pursuing her Master's degree in Statistics, Data Science at Baruch College. A bit over a year and a half ago, she decided to change her career from Hospitality Management to Data Analytics. After many trials and tribulations, she's been offered an associate position in Data Analytics at KPMG. Chau is not only passionate about the beauty of data but also cares deeply about supporting human rights. Utilizing data for good cause is her mission.